Animal Gaits on Quadrupedal Robots Using Motion Matching and Model-Based Control
2021 IEEE/RSJ International Conference on Intelligent Robots and Systems (IROS 2021)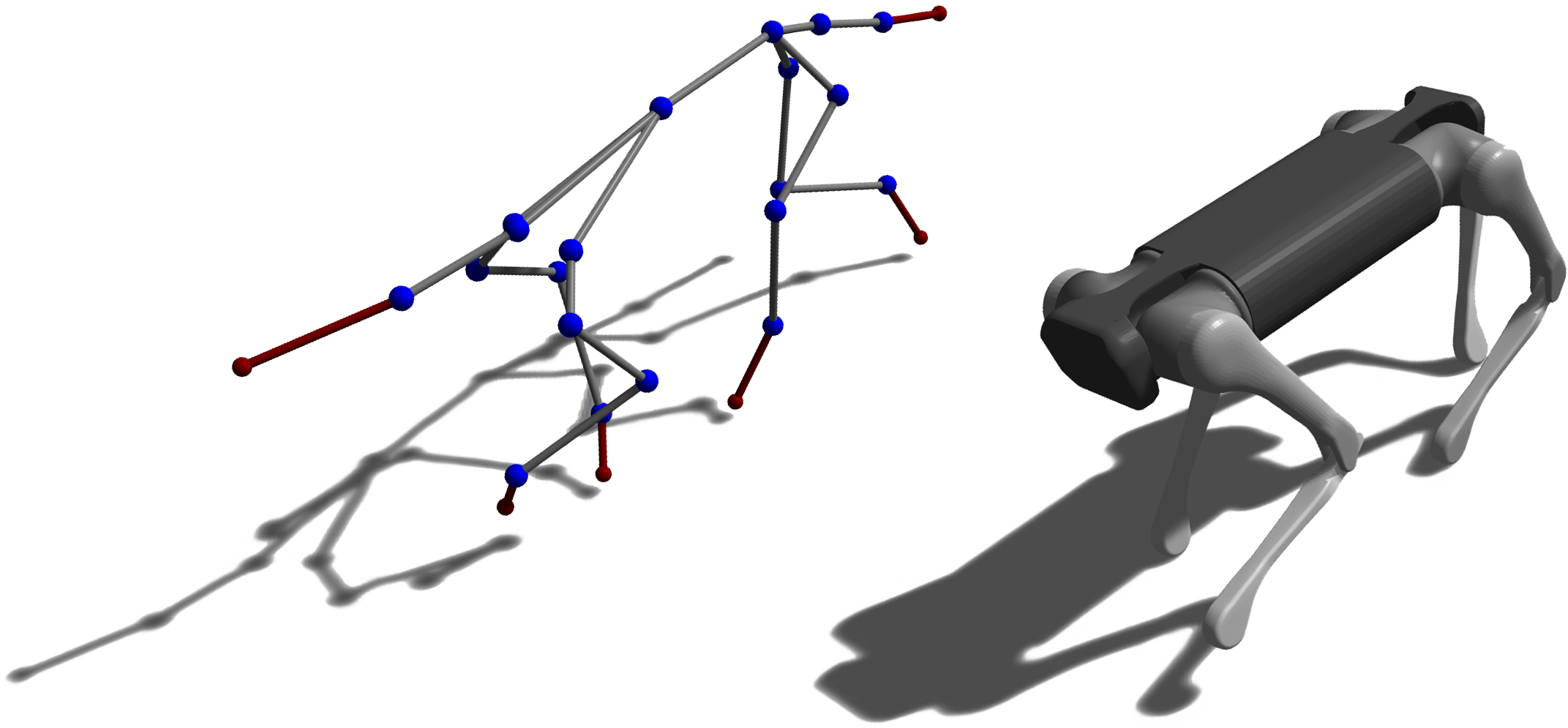 Abstract
In this paper, we explore the challenge of generating animal-like walking motions for legged robots. To this end, we propose a versatile and robust control pipeline that combines a state-of-the-art model-based controller with a data-driven technique that is commonly used in computer animation. We demonstrate the efficacy of our control framework on a variety of quadrupedal robots in simulation. We show, in particular, that our approach can automatically reproduce key characteristics of animal motions, including speed-specific gaits, unscripted footfall patterns for nonperiodic motions, and natural small variations in overall body movements.
Paper: [IEEE Xplore]   Preprint: [PDF]
News: our supplementary video of "Animal Gaits on Quadrupedal Robots Using Motion Matching and Model Based Control" has been selected for IEEE Spectrum Video Friday collection on August 06th 2021!
---
Supplementary Video
---
Presentation
---
Bibtex
---
Acknowledgment
This work has received funding from the European Research Council (ERC) under the European Union's Horizon 2020 research and innovation programme (grant agreement No. 866480.)